Key facts about players distance irons vs game improvement irons:
Players-distance irons are designed for players seeking some extra distance to the yards their balls fly. They are recommended for players with high swing speed.
Game-improvement irons are designed for the mid-handicapped players  seeking more improvement in forgiveness, distance and swing speed.
Whichever irons set you choose should be based on your need and game experience level, as they will affect your overall experience and performance in the game.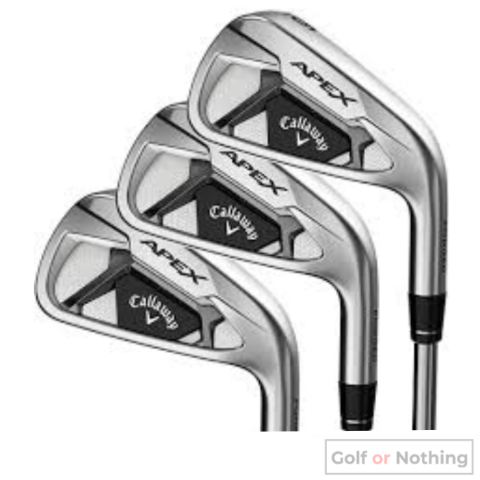 Tayloremade Stealth Irons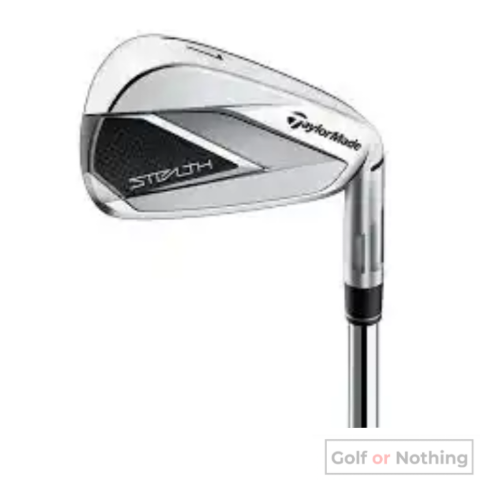 As the golf game is improving, new golf gears are also coming out with latest innovations to cater for, and suit the present golf playing style and experience. Presently, you'll hear fellow golfers like you asking like between the players distance irons vs game improvement irons, which one should I switch to? What does player-distance iron means, when to switch from game improvement iron?
And for you, there are times these questions run into your mind. perhaps you need master these things in order not to twist or complicate your experience. Therefore, for me to help you gain informed decision on which irons to key into between the game improvement iron and players distance irons, let's answer the following questions before proceeding to the rest of the review.
Types Of Iron Categories In Golf
Players Irons: Specifically for advanced-level or tour-level golfer.
Players Distance Irons: These irons are designed for better players looking for some extra distance.
Game Improvement Irons: Specifically designed for mid-handicap golfers.
Super-Game Improvement Irons: These irons are designed mostly for the total beginners and those with relatively slower swing speed.
Those are the four basic categories of golf irons. But in the course of this article we will be focusing on the two most talk-about irons categories 'the players distance iron and game-improvement irons.
What Does Players Distance Iron Means?
Just as the name implies, a player-distance iron is typically a set of irons designed to suit players who need to prolong their ball's distance on tee. This iron is the direct opposite to a game-improvement iron. The player distance iron is suitable for golfers who are not just starting out on the game of golf. If you're an amateur golfer, I wouldn't recommend this iron, as it may be a little complicated to your level of experience. 
The best players-distance irons feature a lot of technology packed into a head shape that looks desirable and typically generate more ball speed, some of the technologies and advantages you're likely to discover include: the cavity back, wider sole, progressive offset, larger sweet spot, high launch and increased distance.
The taylormade p790 iron is one of the well-known and most used player distance iron used by expert and pro golfers. Hitherto, if you're still unsure of the specific iron to switch to under this category, refer to our exclusive list of the 10 best players distance irons.
Top Three Best Player Distance Irons 2023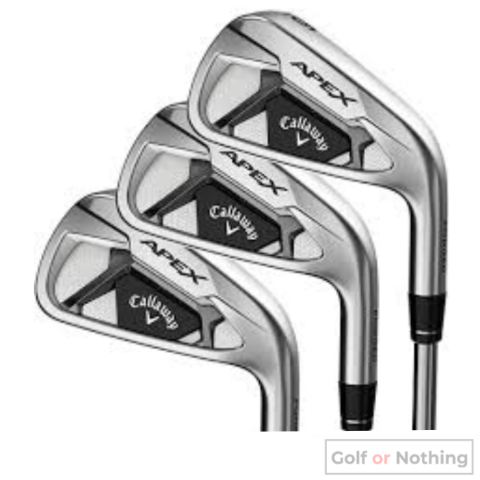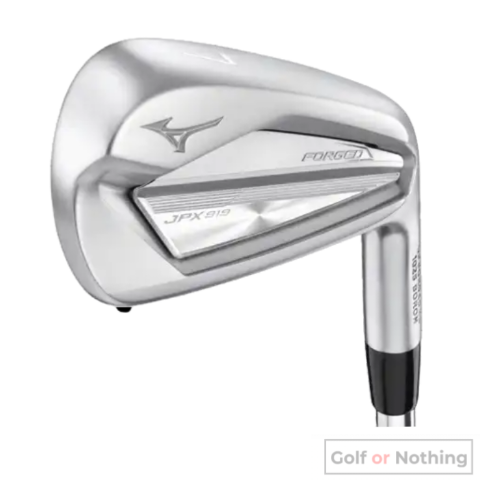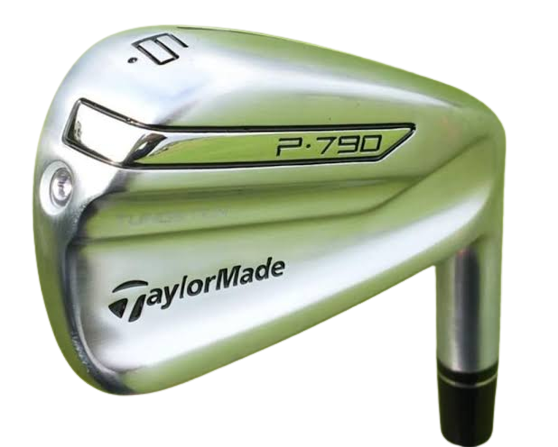 What Does Game Improvement Iron Means In Golf?
After testing very many viral game improvement irons, I've concluded that the TaylorMade P770 Iron and Taylormade stealth iron set is the best, backed with more ball speed, added distance and maximum forgiveness. The sweetest thing about the game improvement irons and why they are mostly recommended to mid-handicap and even low handicap golfers is that, with these set of irons, you can jump on the golf course and still have a lot of forgiveness and performance even if you haven't played a lot of golf.
Now the question is what does a game-improvement iron means? Typically game-improvement irons are golf clubs designed to offer golfers more distance and forgiveness. Just like the direct rival, the players-distance iron, the game-improvement irons features a larger sweet spot and larger club head. But the truth is that, we can't assure that there's any guarantee that with the game-improvement iron, you can fix your golf game without using effective and the top best golf clubs set on your golf course.
However, when golf becomes more that just hitting the ball around a simple golf course, when distance and forgiveness become your major aim, you may likely be ready to choose between the players distance irons vs game improvement irons. But before switching your golf clubs, or making the choice of which improvement irons set suits your style and level of performance, try reading our review of the 10 best game improvement irons.
Top Three Best Game Improvement Irons 2023
Tayloremade Stealth Irons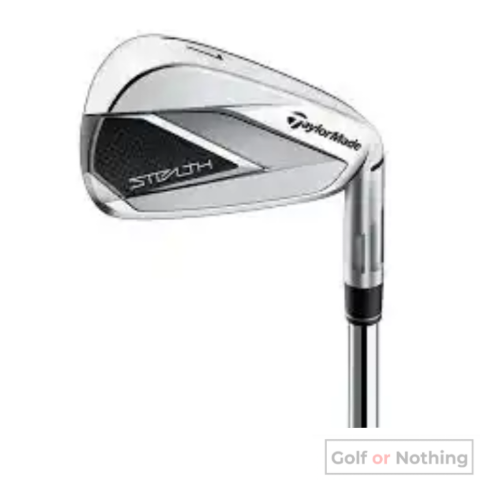 Callaway Rough ST Max Irons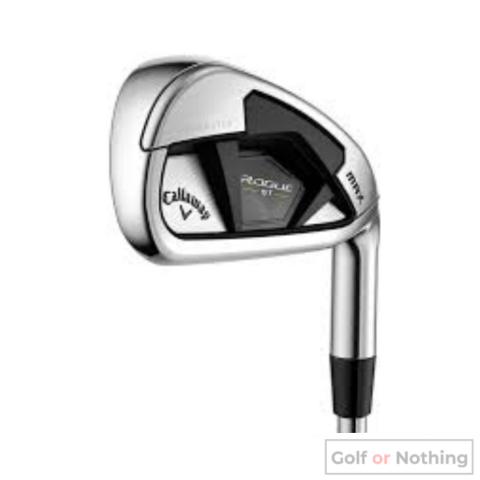 What are the key difference between the game-improvement irons and players- distance irons?
The most significance difference between the game-improvement irons and players distance irons is the feel and forgiveness.
Both irons offer distance on shot. But the players distance irons offer few yards of distance.
Players Distance Iron vs Game Improvement Irons: Which Is Right For You?
To know which iron between these two premium set of golf irons, it's better you consider factors like, your personal preference, playing style, your budget and of course skill set.
However, the game improvement irons wouldn't be so hard to learn with, perhaps to enjoy it, you need to use it and practice how to work the ball and improve in distance and forgiveness too. You can also use it in a mid-level golf tournament.
But to hit a draw or a fade and control your balls distance on flight, the players distance iron is the way to go.
Frequently Asked Questions
I'm sure I did not explain players iron in this comparison. The gap or bridge between players iron and game improvement irons is the players distance iron. They offer high workability, forgiveness and added distance.
When should you stop using game improvement irons? The main reason you should switch from the game improvement irons is when you desire more shape in your shot. Yeah! This is when you want more control over your shots and the ability to hit a draw or fade in your golf when necessary. At this point, you're considering yourself a pro. Then you have to switch from the game-improvement irons.