This is my most detailed review of the best players distance irons for low handicappers I've tested. Recently I deepen into researching the trying out as many golf irons as possible; I've tested and tried a good numbers of players distance irons, and found out the callaway apex irons and taylormade 2021 P790 irons specs as the best players distance irons of all time. And our top recommendation for mid to low handicap golfers.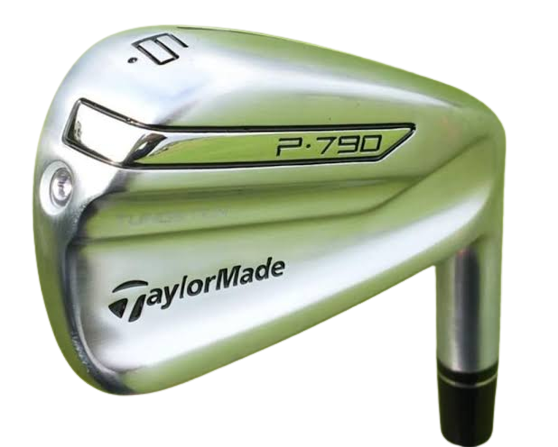 Taylormade P790 Iron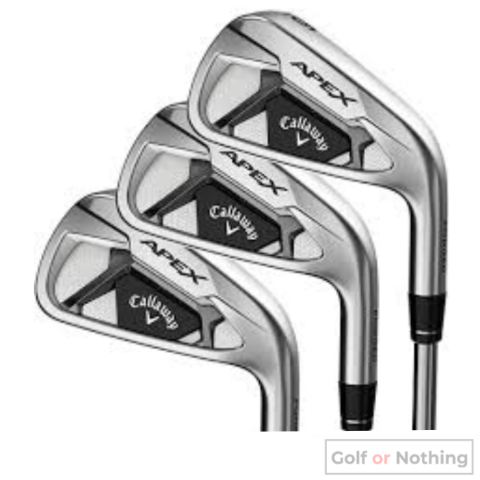 Callaway Apex Iron
Facts About Players Distance Irons Review
Players-distance irons are those sets of golf clubs irons designed for high swing speed players who also seek more and extra distance. Meanwhile, the irons are recommended for golfer with high swing speed. If you know your level, and think that you should improve, opt in to the game improvement irons instead.
If you spare yourself the rush, and read review first, that will definitely impact your buying behavior positively, in making sure you don't invest on golf clubs that will turnout to give you an unwavering experienced. 
Meanwhile this page is golf or nothing's review of the best players distance irons for low to mid handicap golfers. But before that, let me ask you, what level of golfer are you? Can you determine the best golf iron for yourself? Do you think that the type of irons you play with can have great impact on your game? Then Read our detailed comparison between the players distance vs game improvement irons to gain more insight on what the irons from these categories means in golf.
Players distance irons are more advanced set of golf clubs from iron categories. They pack the features of the best game improvement irons. The game improvement controls slight more forgiveness and workability, but not the most distance irons for golfers.
Below you'll find the best players distance irons for mid to low handicappers. You'll also explore the best players distance irons with few features like pure players iron; Mizuno JPX 919 Forged and Honma TW 747P irons sets.
Best Players Distance Irons For High Handicappers 2023
Mizuno JPX919 Forged Iron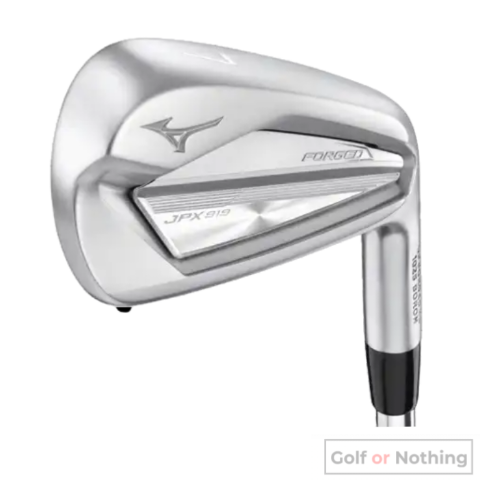 Why We Like It
This iron won the 2021 most wanted players distance iron.
Offers exceptional speed on ball's flight.
It recorded the most accurate and straighter short.
Best looks, feels and alignment.
If my test for the best players distance irons of all time was to choose a third iron added to my previous taylormade p770 irons and P90, I would personally go straight to the newest JPX 921 forged tec iron from Mizuno. If you are in search for the best performing irons under this category, it should be the Mizuno JPX 921.
Before you rush into this club, kindly note that the product will be age 2 years by December. Meanwhile, if you prioritize newest version, check the alternative Mizuno pro 225(a more expensive alternative). Better still, wait to see when Mizuno will breed a new player distance iron of the same JPX series.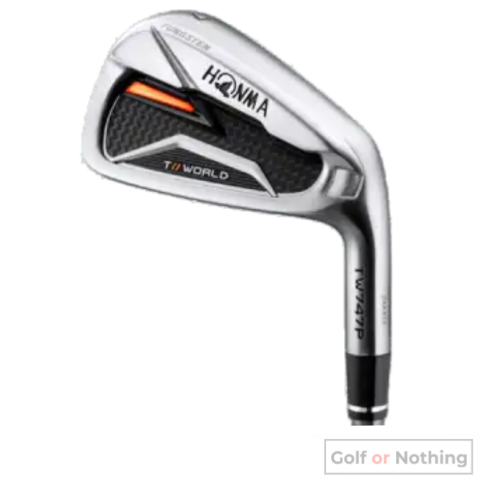 Why We Like It
Raw 2022 tournament most wanted players distance irons.

Best Price.

High rated for look and feel.

Best rated for ball speed and distance.

Was not the best for inconsistent result and forgiveness.
The newest Honma TW747 iron is a combination of Japanese craftsmanship and tour-inspiring design to satisfy the demand and curiosity of all competitive players seeking a highly rated speed and distance iron.
It features a head forged from a carbon steel of S20C which makes Honma iron club a more lighter choice of players distance iron. It also features a tungsten toe weighting(4-8 iron). And a shaft that is farther from the centre of gravity. 
This iron won raw 2022 most wanted players distance iron base on price, ball speed, distance look and feel. But it was not the best for forgiveness and not recommended for a complete beginner.
Best players distance irons for mid to low handicappers 2023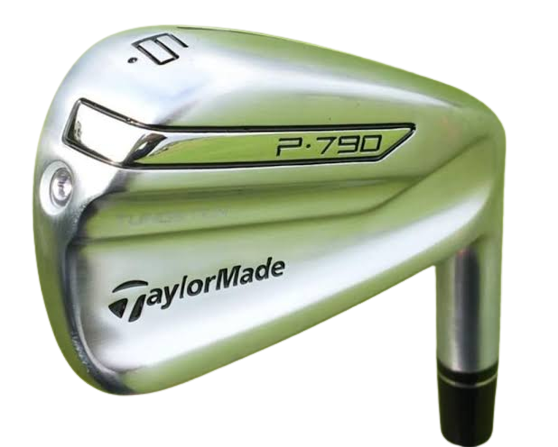 Why We Like It
Distance

workability

Shaft Feel

Grip Feel

aesthetic sleek design.

But not the best in spin and launch.
Taylormade P790 2021 iron spec is the most forgiving player distance iron to invest on. Also as a distance irons, it incorporates the features of taylormade P770 2023 iron spec in terms of forgiveness, work-ability and overall performance. Perhaps, as a pro golfer, you should opt in to this top rated best player distance irons for low handicappers.
The iron is built premium feel forged thinner thopline. Preinstalled with graphite shaft, it features also a hollow body construction and a sleek design, custom grip, which add to the ease of adjusting the club.
angle.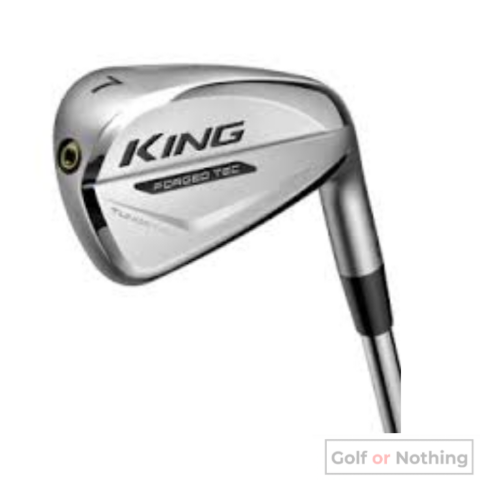 Why We Like It
Improved stability.
Advanced weight distribution technology.
Forged compacted shape and look.
Best options for high handicap golfers.
The newest innovated cobra forged tec irons include a better option for higher handicappers. The Tec spec has a forged body and a forged face that boosts a sleeker look, reduced offset with improved feel and sound.
We love the cobra Tec iron as it enhanced distance on shot, stability and compact shape can be traceable too. These were achievable because it adds a tungsten weighting and PWR shell technology.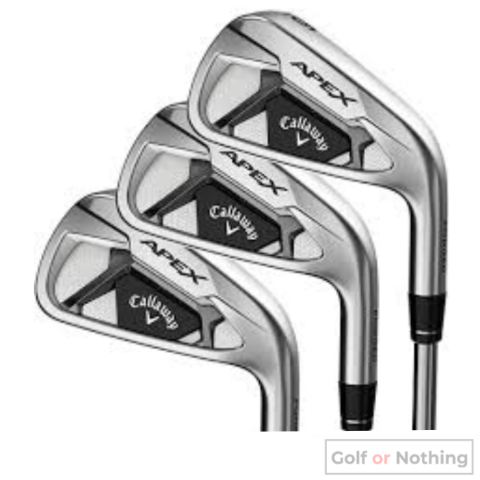 Why We Like It
Feel and look
If features tons of fitting options including high launch setup.
It has the best performing irons available for both mid to low handicappers.
Runs on a very affordable price.
The callaway apex iron irons have a forgiveness rating of 3.5/5, and a loft of 30.5° on 7 iron. A further test by golfornothing experts confirms that Apex by callaway brings looks, feel, forgiveness and performance together to inspire its customers.
Today, at least for now it's in our eyes a bit and slightly better than few other irons out there we've tested so far, and refused to write golfers about. We however discovered the down part of the callaway apex 21 iron which was that of speed. It was not the fastest iron set we review. It was 3.5mph slower than the fastest iron of this category "The Mizuno JPX 921 iron".
Golfornothing review crew
The iron features a lower centre of gravity, low profile design with a slightly thicker thopline. The body is a hollow-body construction with a foam insert that utilized the massive 65% of tungsten weight. It was carefully designed to be an ultimate option and combination of a clean players shape, forged-like feel, soft and improved forgiveness. With the Cobra Forged Tec iron specs, even a mid to high handicappers look and assume the same comfort like a better player.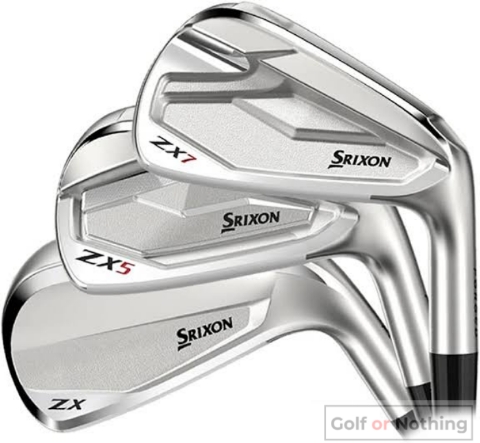 Why We Like It
Ranked first overall for accuracy in 2023 raw tournament.
Won best players distance iron overall for 2021 and 2022.
It's fitted in terms of forgiveness and distance too.
The srixon 2×5 iron made our list of the best rated players distance irons of all time, since it made much bang of winning height as the best of 2021 and 2022 irrespective of the competitive innovations challenge of the year, likes of Taylormade P770 and P790 irons.
In our review, we admire the thopline. shaping, straight leading edge and 10 face that is springy. Its 1° stronger loft added seven yards of distance on 7-iron. The Srixon 2×5 iron also won the best players distance irons 2023 in terms of accuracy. Its not just the most accurate iron out there, but it also offer the most consistent performance and shot off the clubface. It known for its distance and workability too.
Our Recommendation
The Srixon 2×5 Mk11 iron is a highly recommended golf iron to invest on.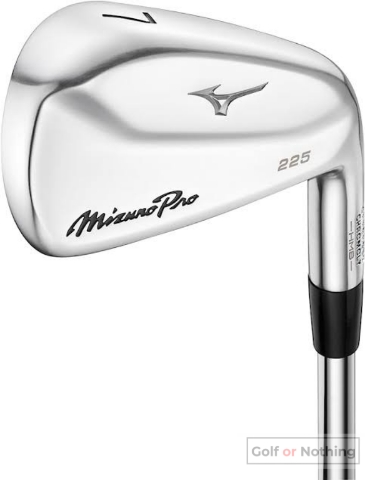 Why We Like It
Quality blade-like looks with much forgiveness.
Improved tungsten weighting slug for improved stability.
It features core tech multi-thickness face that improves ball contact and speed.
Mizuno is, and always been a sight to behold in golf irons categories. The pro 225 is undoubtedly a very high-performance alternative to the Mizuno JpX 919, 921 iron models. 
This special golf club features a core tech multi-material hollow construction in its 8-iron. That not enough, it also features a variable thickness designed to maximize the speed the ball travels. In the 2-7 iron, a 28g tungsten weighting slug was measured sitting low the cavity for a deeper centre of gravity, and also a higher launch.
The forged faced is made of 1025E-carbon steel. Same materials that made up the clubneck with its 17-4 stainless steel shaft capped over the muscle-back area. This technology was reviewed to help promote more control of the club and enhances its overall performance on the green.
Callaway Paradym Tec iron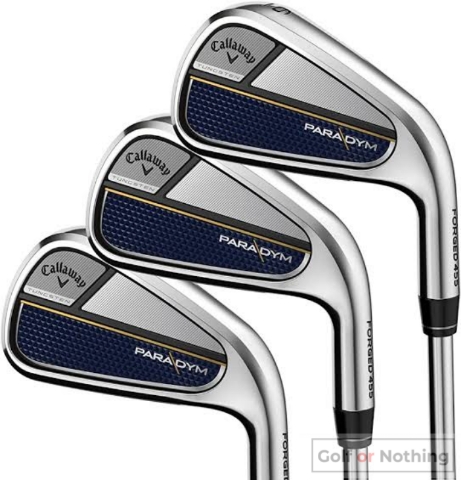 Why We Like It
Hollow body construction with players look.
Tungsten weighting that improves forgiveness.
It applies more distance even on mishit strikes.
It has a thicker look, and is durable too.
This 2023 callaway release is yet another popular and new iron set that features a slightly oversized headshape. It makes our list of the best players distance irons for mid handicappers.
Immediately after the release, I hit the iron for the first time and noticed an explosive ball launch off the face. The paradym iron features a new forged hollow body construction and a speed frame technology that adds support and stiffness to the whole club. Feature which further translate to strengthen the forged 455 club face.
What to know
The latest Callaway paradym tec iron fact spots the integration of A.I. design forged 455 face with supported high strength optimized solely for speed, higher launch, and more increase in spin consistency.
It incorporates a dual tungsten weighting technology similar to that of Titleist T300 S irons. Even on mishit strikes, the paradym still enhanced the launch condition and deliver an improved speed adding up to 67g internal and external slug.
Recommendation
If you are on a search for a heavier players distance iron that will add instant distance to your golf game, rush to the newly released paradym irons by callaway. I personally recommend hitting with this iron, though may not be best option for a relatively low handicapper.
Frequently Asked Questions
Players Distance Irons is like a median between players iron and game improvement irons. And are known to offer high  forgiveness and distance.
After our close review, the overall best players distance irons of all time goes to the Taylormade p790 irons and the Apex irons by Callaway.