Key Facts Between Blade vs Cavity Back Irons.
Blade irons are less forgiving irons, but which offer more control and consistent ball shot shaping ability than the cavity back irons. As such, blade irons are specifically designed for low handicap golfers and professionals as well.
Cavity back irons are designed with larger sweet spot capable of improving consistency even on off-center strikes and mishots. Just as the name implies, they are made to have a drilled-out(cavity) behind the face of the club's head. They are however backed by more of the features and technology of game improvement irons.
Srixon 2x5 Golf Irons Set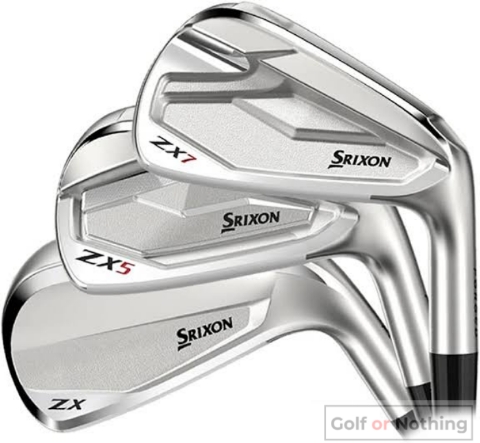 Both the blade and cavity back irons are useful clubs for golfers. Very many of the irons under blade vs cavity irons are found under the game improvement and players distance irons categories. While the blade irons are known for its original and simple blade-like design, the cavity back irons assume the modern design, featuring a more over-sized sole and top line.
In this comparative review, we will deep down to what each of the irons under these design type can offer, and help you make an informed decision on which one to choose. We'll as well answer the most frequent asked questions regarding the two iron types; what is a blade iron? What is a cavity back iron? What is the difference between a blade vs cavity back iron? How do I know which iron is best for me? Get set to gain every useful information and guide on choosing between the two golf clubs on this page.
Just like the blade putter which is one of the most essential golf clubs that feature blade-like design, look and soft feel of the club's head, the blade iron has a look of a traditional golf club design, and feel of what a blade iron should be; it features a blade-like shape and appearance formation.
Blade irons are metal-forged and features smaller and more traditional look. It also features thinner sole design and perhaps, similar top line, where cavity back irons feature large sweet spot and larger clubhead making it a more forgiving type of iron.
Moreover, talking about bounce rate, the blade irons aid lesser bounce rate than its counterparts "cavity back iron or muscle back iron". Thanks to their smaller sole design which is however recommended for golfers with more improved ball striking ability.
Top Three Best Blade Shape irons 2023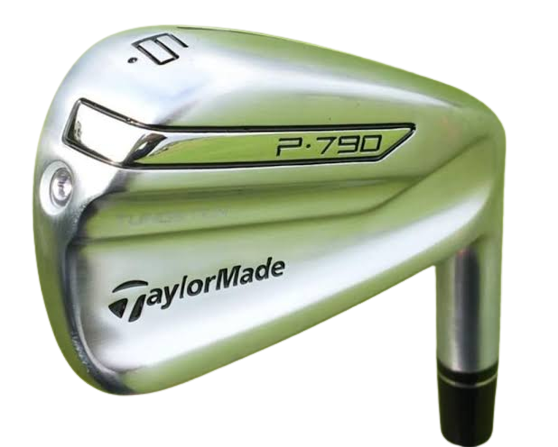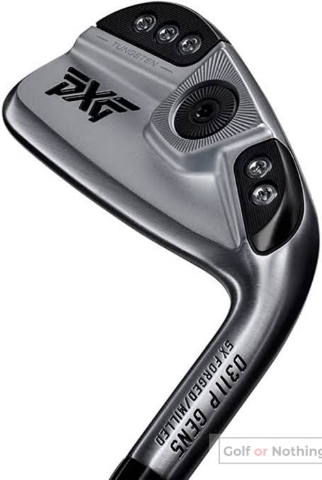 ​What Is a Cavity Back Iron?
Cavity back irons are made to improve consistency and forgiveness on off-centre strikes. Behind their clubs faces, they feature a drilled out which makes the name 'cavity'. They features larger sweet spots and over-sized soles that award confidence on mishits especially in higher handicap golfers.
In terms off mass or weight, the cavity back irons have more mass generally, compared to others including muscle back irons and blade irons. For an average golfer, the cavity back iron can create a more easier launch conditions and forgiveness than the blade irons.
During our in-depth testing procedures, we explore more game improvement technologies packed into the cavity irons. This set also boasts an overall moment of inertia of the club heads and of course a thicker edge, with more perimeter weight for added forgiveness and higher ball launch.
As the golf clubs are gaining advancement in terms of modern innovations, the manufactures behind some of the best cavity back irons specifically have began introducing high-density metals to vital parts of the club head. The tungsten in the Callaway Rouge ST Pro irons and Vega VMB golf irons provides more off-centre hit and distance.
Just like the blade irons trade forgiveness and alignment for more consistent shots shaping ability, the cavity back iron trades control and shot shaping ability for a larger sweet spot, higher and distanced ball hit.
Top Three Best Cavity Back irons 2023
Callaway Rough ST Max Irons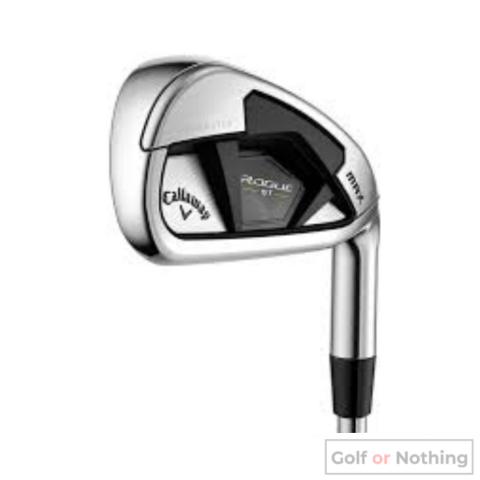 Callaway Big Bertha B21 Irons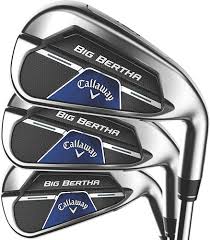 What are the key difference between the blade irons and cavity back irons?
The most significance difference between the blade shape irons and cavity back irons is the shape, feel and design.
Blade irons are design with ball control and shot shaping ability, but lacks forgiveness. Cavity back irons are more forgiving, and with larger sweet spot for improvement on consistency on off-centre strikes. It has a drill-out cavity at the back of the irons club head.
Both of them are recommended irons, but you ought to find out your best choice reading this page.
Blade vs Cavity Back Irons: what To Know and Who To Play Them?
Discover a quick guide to choosing between the blade or cavity back irons, with more in-depth functionalities and features comparison.
Design and Look
Just as discussed earlier, the best blade putters of all time we've tested and write about are designed with blade-like shape construction, thus acquired the name 'blade irons'. The blade irons are sometimes referred to as players irons because they always welcome w very smaller club head with single striking face, smaller thin and top line. They are more special types of irons with with special striking ability too.
On the cavity, the best cavity back irons like the Titleist T300 irons and Lazarus Golf irons are made with forged larger club head, with cavity or drilled out spot on the back of the club heads. They have a much thicker sole with advanced profile, appearance and shape than the blade irons. Both irons are dynamic in terms of design and construction though.
Forgiveness
In terms of forgiveness, cavity back irons provide more than the blade shape irons. This connotes with the study that most specific blade irons like the Mizuno Pro 225 and Callaway Paradym Tec irons trade forgiveness for more consistent shot shaping ability to work golf ball with more stable and control carry distance.
Irrespective of the more height of forgiveness cavity back irons offer, they can't bet the lesser loft the blade irons offer. Don't forget, your ability to develop and maintain a more consistent strike build your confidence and enable you access traditional golf clubs with no need for improving. Either way, if you still have reasons and needs to improve, the game improvement irons are most recommended irons for you.
Alignment And Performance Ability
If you are a PGA tour player, it is best recommended you go for the blade shape iron golf clubs for the control, alignment and work-ability they offer, rather than the forgiveness the forgiveness the game improvement offer such as the mallet putters.
Any professional or elite golfer will always be carried away by the idea of playing with blades on his golfing business, but must be ready to ultimately strike the centre of the club face consistently in order to enjoy the performance of the clubs.
More interestingly, with the advancement in golf equipment technology, golfers are now offered options to use two variations of golf clubs on a single club. Clubs that can offer this feature and functionality are referred to as "Hybrid Golf Clubs".
Top Three Best Hybrid Golf Irons 2023
These best hybrid golf iron sets will definitely help you improve consistency, and ball flight more confidently and have you enjoy the game with cross-functionalities of both the blade vs cavity back irons.
Tayloremade Stealth Irons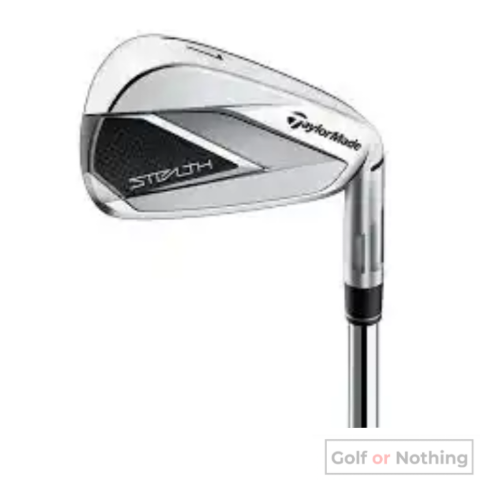 Tour Edge Exotics C723 Irons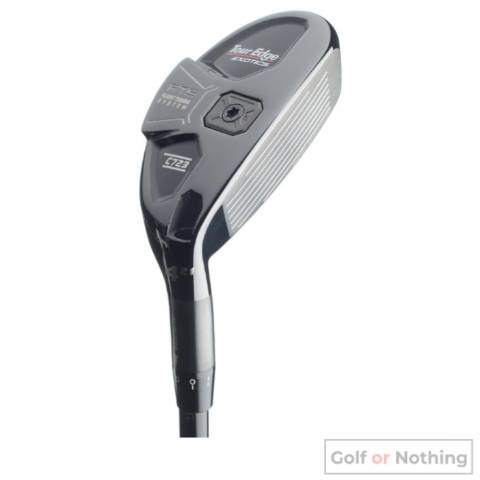 Frequently Asked Questions
If you ask me, I'll answer by letting you make your choice based on what you want to achieve. Blades are better for golfers in search for control, workability, and spin. while cavity back irons are better for forgiveness, distance, and a lower dispersion rate
Tiger woods is known for blade irons for several years of his golfing career, not just of recent that the progolfer witched to a customized, workable cavity types of irons, living the blades intact in his golf bag. 
Cavity back irons feature a hollow section in the back of the clubs., which removes weight from the center of the face and distributes it to the perimeter of the club. The result increases forgiveness, which is why these clubs are avergae golfers' best options.