Just as the case with choosing between TP5 vs TP5x, the blade vs mallet putter is yet another great  battle of two variations of same thing. Read to gain an informed insight on what each of the offers, and also to know which is right for you. Fortunately for you reading this, this page is our in-depth and of course an unbiased comparison between the two popular putter style 'mallet vs blade putter'.
Without further ado, let's key into the game between them.
We'll focus on answering some frequently asked questions on the two putter shape style like what is a blade putter? What are the difference between a blade putter and a mallet putter? How do I know which putter is right for me? And every other useful information and guide about the golf clubs.
Titleist Scotty Cameron Special Putter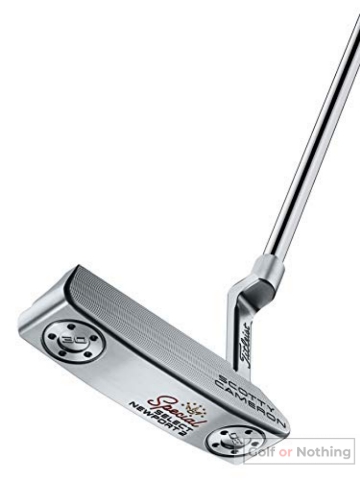 Callaway 2022 Eleven Putter Triple Track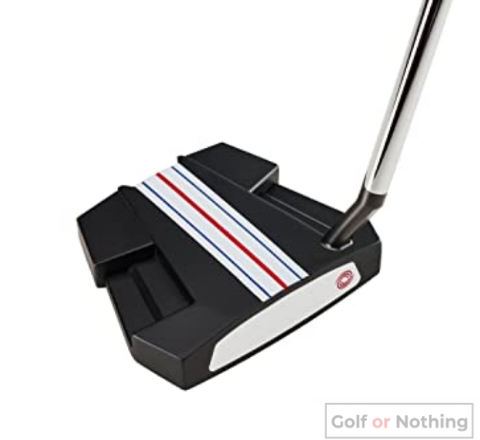 A quick guide to Choosing a putter for your golf game.
Before we proceed with the full review and comparison of the mallet putter vs blade putter, here's a quick tips to have in mind;
Look for a putter that provides you with the most preferred and desired feel for the ball at impact. The 2023 PXG
Dagger C + Battle Ready Putter-RH was designed with this in mind. Don't forget, the putter you choose will impact your ball putting experience greatly.

Look for putter that most likely suits your putting ability and natural putting stroke(arched, half-arched and straight).

Look for a putter that the shaft length, clubhead weight, balance and shaft are technically corresponding. Wilson Staff Model Putter TM22-Right handed, 34inch putter is typically best at this as well.

 
In some aspects too, where you may be required to look for a hybrid putter that combines both mallet and blade design and functionalities, rush to the Cleveland Huntington Beach Soft putters.
A blade putter assumes the traditional soft feel, pure roll technology. It's the very first putter manufactured since the beginning of the game of golf. The name was acquired as to it's straight blade-like shape and appearance. In general, it is considered the original putter that's so elegant, aesthetic to onlookers, and to golf purists as well.
The blade putter is the integral, most staple part and most-have golf club that helps in the art of putting. This is to connote with the study that the best golf clubs for both men and women must have a blade-shape putter and a mallet putter for backup, depending on the players preferences.
What To Know About Blade-Shape Putter
Design and Construction
Blade putters is designed with blade-like shape construction that has been admired by golfers for generations. Their sleek and compact head shape, resembling a traditional blade is appealing to those who appreciate a classic aesthetic putters. Blade putters also feature a single striking face with a thin and narrow profile.
Feel and Feedback
One of the key advantages of blade putters is the enhanced feel and feedback they offer. Due to their design, blade putters provide golfers with a greater sense of connection to the ball upon impact. This increased feedback allows players to develop a better understanding of their stroke, leading to improved control and accuracy.
Alignment and Workability
Blade putters excel in terms of alignment and workability, allowing golfers to manipulate the clubhead more easily. With their clean and minimalistic design, blade putters provide excellent visual feedback, aiding in aligning the clubface and targeting the desired line. Furthermore, the versatility of blade putters enables golfers to execute a variety of stroke styles, including slight arc and straight-back-straight-through motions.
Before we pass, don't forget that mallet putter gives players forgiveness and help if you're struggling with short put.
A good blade putter can likely contrast the performance of both the phantom x putter and Taylormade spider mallet putter in terms of providing adequate feedback, control and feel. Whichever putter of these styles you value has great impact your golf game.
Top Three Best Blade shape putters 2023
Titleist Scotty Cameron Special Putter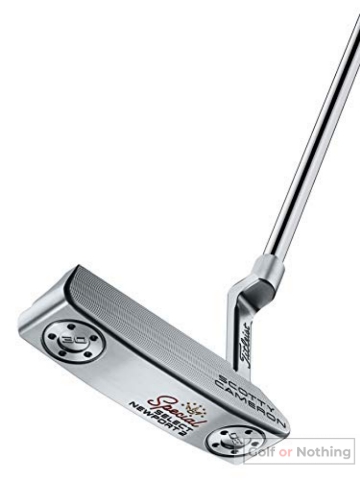 Odyssey Golf White Hot OG Putter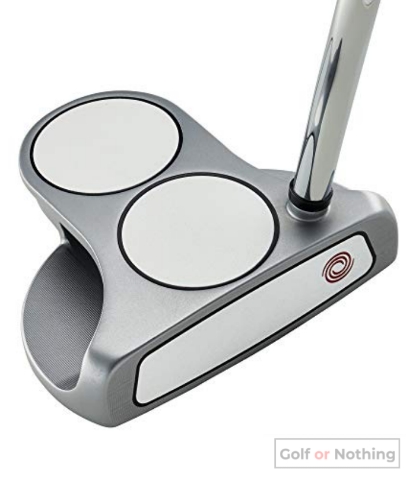 PXG Dagger C + Battle Ready Putter-RH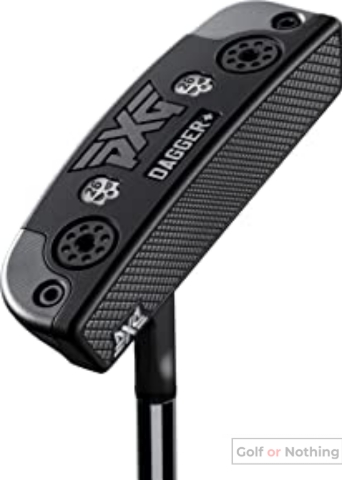 The mallet is a new putter designed with it's head shape having more forgiving moment of inertia(M.O.I). The mallet putter has a larger clubhead around the face of the club. It also features a perimeter weighing technology which is ideal in helping amateur golfers gain a more consistent roll-on longer putt. This is to say, if you're struggling with longer putt, switch to the mallet putter.
The mallet putter features three categories of putter shapes which include the round shape, square shape and the semi-circle shape which is usually referred to as the half moon putter. The shapes and sizes of the putters help distribute the weight over a larger area of the club, which create a larger sweet spot.
What To Know About Mallet-Style Putter
Design and Construction
Mallet putters represent a more innovative putter design. They have larger and more target-focused complex head shape that provides increased forgiveness and stability during the putting stroke. Mallet putters often incorporate advanced materials and technologies to optimize performance and enhance feel.
Forgiveness and Stability
The larger head size and shaft weight as distributed to the club create a higher moment of inertia (MOI), reducing the effects of off-center hits. This forgiveness translates into more consistent distances and improved accuracy, especially for golfers with less consistent strokes.
Alignment and Visual Assistance
Mallet putters shine in terms of alignment aids and visual assistance. Many models feature alignment lines, dots, or even elaborate alignment systems to help golfers align their putts accurately. These visual cues can be particularly beneficial for players who struggle with alignment or have difficulty visualizing the correct line.
Some manufacturers that make mallet-shape putters like Taylormade Spider mallet putter, Odyssey and cobra makes the putters in various colors, with visual lines that aids putting seemingly.
Top Three Best Mallet Style Putters 2023
Callaway 2022 Eleven Putter Triple Track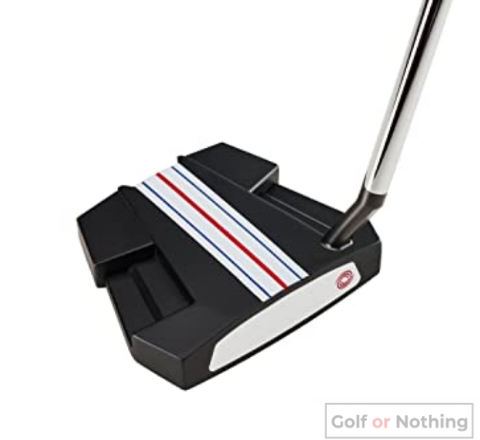 Titleist Scotty Cameron Phantom x putter 12, 35 inch.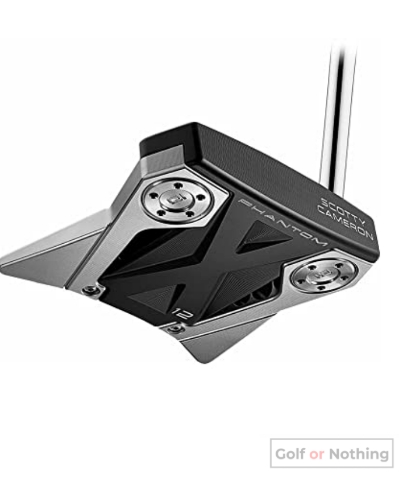 Wilson Staff Model Putter TM22-Right handed, 34inch putter.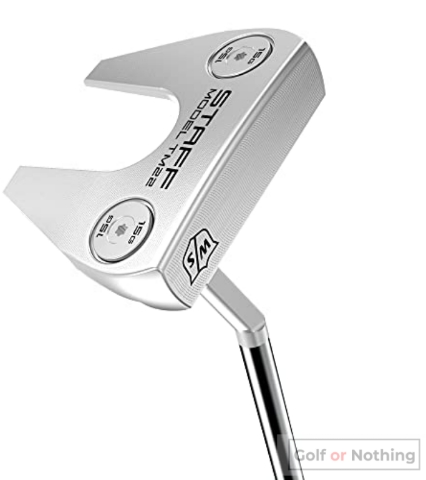 What are the key difference between the Blade Putter Golf Clubs and Mallet-style  Putters?
The most significant difference between the Blade putter and mallet putter is the feel, shape, weight.
Blade vs Mallet Putter: Which Is Right For You?
When it comes to choosing the perfect putter  or any golf equipment for your golf game, I often boils it down to personal preference and individual needs. While blade putters offer a classic look, exceptional feel, and workability, mallet putters provide forgiveness, stability, and advanced alignment features. Here' s a breakdown of the factors to align with your preferences:
Putting Stroke Style
Your putting stroke style plays a crucial role in determining the ideal putter for you. Golfers with a slight arc stroke may find blade putters more suitable, as they accommodate a natural arc motion.
Conversely, those with a straight-back-straight-through stroke might benefit from the stability and forgiveness offered by mallet style putters.
Feel and Feedback Preference
The ability to detect subtle variations in your stroke and other metrics is important in improving your golf game. If you value such,  and also prefer a more traditional feel, blade putters are likely to be your best choice.
mallet putters with insert technology, on the other hand can provide a more satisfying experience if you prefer a softer impact feel and reduced vibration, 
Alignment Assistance
If aligning your putts accurately is an area of concern, mallet putters' alignment aids can be a valuable asset. Evaluate whether you would benefit from the additional visual cues provided by mallet putters to enhance your alignment consistency and also boost your confidence selection of the best golf putting greens.
Frequently Asked Questions